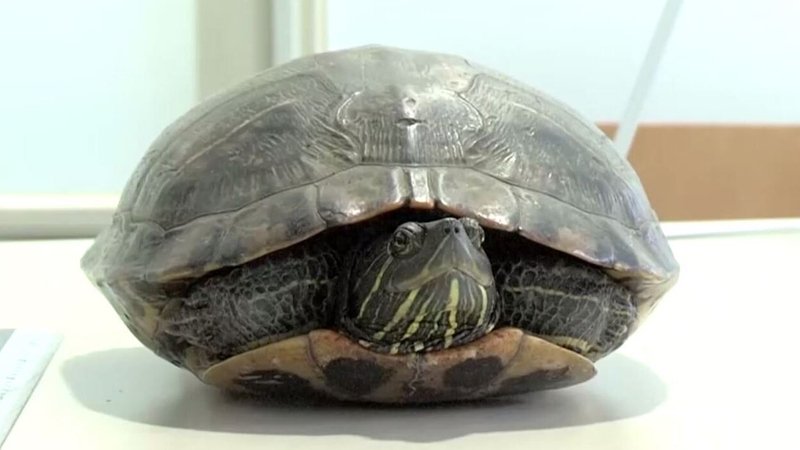 Flights at a Japanese airport were delayed after a turtle was found on the runway.
The incident happened at Japan's Narita airport last Friday 24 September.
The turtle was spotted by a pilot, which subsequently caused five flights to be delayed for up to 15 minutes, according to Japanese media reports.
It was then safely captured by airport staff with a net.
The intrepid visitor was measured to be about 30 centimetres long and weighed about two kilograms.
It is unclear how the turtle ended up at the airport but local media believe it may have come from a nearby reservoir.